Our story
Chocolate is amazing, magical and often misunderstood. When Barry and Sarah started The Cocoa Lab they wanted to sell high quality chocolatey products but also take their customers on a journey of understanding to help them make the most of their love affair this humble brown bean.
The cocoa lab is born, and will be born again!
The Cocoa Lab was established in 2016 launching at the Shrewsbury Chocolate Festival amongst chocolate friends, old and new. Over the next 6 months The Cocoa Lab took part in a number of festivals, shows and food fairs and Barry and Sarah were able to put their chocolatey-wares in front of a diverse audience and learnt a lot from this experience.
In October 2017 nobody was more surprised that Barry when he won the UK qualifying for the prestigious World Chocolate Masters. And as the reigning UK Chocolate Master Barry will be representing his country in the World Final in October 2018.
It goes without saying that due to this 'once in a lifetime' opportunity plans for The Cocoa Lab are currently on hold. But we're excited to be re-launching in spring 2019.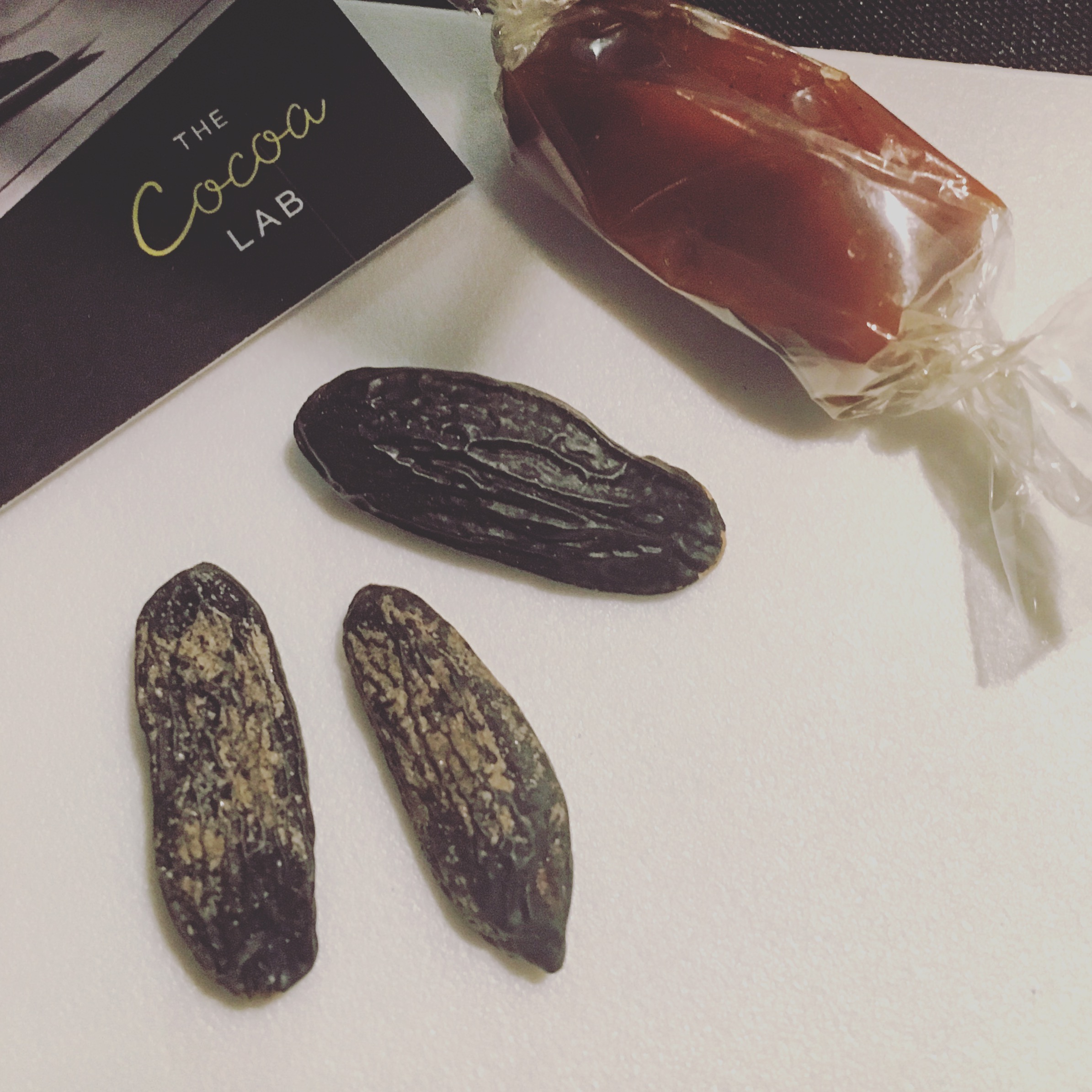 About Barry...
Barry knew he wanted to be a chef from a very early age: inspired by his Grandma, he started catering college when he was 16 and quickly found he had a particular talent for pastry. His competitive streak was evident from the start; rising above his peers to win student of the year twice. With support from his teachers he started his professional career at the prestigious Connaught Hotel before moving to Raymond Blanc's, Le Manoir aux Quat' Saisons. It was here that he refined his skills and established his love for high-end patisserie under the tutelage of Benoit Blin. From here he moved to The Wolseley, then L'ortalan, Harrods and the Jumeirah Carlton Tower hotel before taking 2 ½ years off to travel to the far east, south east Asia and Australasia.
It was during this trip that he discovered his passion for chocolate: inspired by cocoa plantations in Papua New Guinea and the emerging chocolate scene in Eastern Australia he returned to the UK refreshed and inspired and was quickly offered his first chocolatier position at Coworth Park, establishing their Chocolate Room and winning a Michelin Star during his tenure. From here he moved to the London institution, Rococo Chocolates and worked with Chantal Coady on her 'Mastering the art of chocolate' book. It was whilst at Rococo that Barry established a signature style and won praise for this ability to marry flavours. His creations were recognised by the Academy of Chocolate and International Chocolate Awards year after year and he won himself a particular reputation for chocolate caramels. During this period of his career Barry won the UK Pastry Cup leading to his captaincy of the UK Pastry Team which went on to win the European Pastry Cup and achieving 6th place at the Coupe De Monde De La Patisserie (Pastry World Cup), a feat unbeaten by any UK team before or since.
In 2016 Barry decided to take part in the biggest chocolate competition in the world Cacao Barry's World Chocolate Masters. Taking place every 3 years at the Salon Du Chocolat in Paris, the WCM sees 22 competitors from across the world compete for the prestigious accolade. In October 2016 Barry won significant praise from the international jury to become UK Chocolate Master. The competition was strong but Barry's competition experience and expertise in creating exceptional flavour combinations won him the opportunity to compete on the international stage once more.
Barry currently teaches chocolate at the National Bakery School at South Bank University.

Fun facts about barry

- He has only recently started drinking coffee (white with one sugar), he still refuses to drink tea!
- He owns a wine fridge which is stuffed with chocolate bars.
- Both his parents are retired teachers
- His first job after catering college was aboard a yacht in the Mediterranean cooking for guests.
About Sarah...
Despite always loving to cook, Sarah decided she liked writing essays more and studied History at Swansea University in the early 2000s. Since then has spent the past decade working in the heritage sector, firstly at English Heritage (now Historic England) where she managed volunteer photographers capturing images of England's thousands of listed buildings for a revolutionary online photographic archive. More recently she's worked for international heritage charity World Monuments Fund, running their London office and perfecting her role as a 'Jack of all trades.'
When not behind a desk Sarah is a keen potter and still enjoys to cook.
Sarah credits BBC show Ready, Steady, Cook! for teaching her the art of rustling up a meal from items found at a back of the fridge. She was a super-fan and admits to a misspent youth in front of the telly watching episodes of the show.